NEWS RELEASE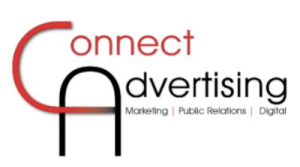 For Immediate Release
Contact:
Tara Crary
Connect Advertising Agency, Inc. for Downtown Orlando Partnership
407-770-7724
taracrary@hotmail.com
DOWNTOWN ORLANDO PARTNERSHIP EXPANDS BOARD OF DIRECTORS
ORLANDO, Fla. (January 24, 2023) – The Downtown Orlando Partnership (DOP) has announced the election of ten new Directors to its Board. The newest members are as follows and round out DOP's 28 person Board:
Karim Arja, SVP Commercial Relationship Manager, Cogent Bank
Emily Bourmas-Fry, Director of Development, Orlando Museum of Art
John Cox, Partner & VP of Digital Positioning, PRISMATIC
Jennifer Evins, President & CEO, United Arts of Central Florida
Kelly Hyne, SVP of Brand Alliances, Orlando SC, Orlando Pride & Exploria Stadium
Scott Lloyd, Principal, CCIM, RPA, Lloyd Commercial Advisors, LLC
Rachel Moalli, Director & Corporate Affairs, Dr. Phillips Center for the Performing Arts
Charlotte Ustler, Vice President, Ustler Development, Inc.
Shelly Wilkes, EVP, Marketing & Social Responsibility, Orlando Magic
Sherry Gutch, Director of Placemaking, City of Orlando
"The new Directors bring a wide breath of experience across many different industries to our Board, and I am confident that they will take DOP's vision to the next level," said Downtown Orlando Partnership Executive Director, Jill Vaughan.
The Downtown Orlando Partnership's commitment to expanding opportunity for businesses in Downtown Orlando with a reach that extends throughout Central Florida, helped drive the decision to expand its Board of Directors to its largest Board in the organization's 62 year history as the organization poises itself for continued planned growth.
"I am excited for the addition of these exceptional professionals who will support our mission and make positive contributions to move the organization forward," said Downtown Orlando Partnership Board President, Leo Alvarez.
A full list of the DOP's Board of Directors can be found at: https://www.doporlando.com/board-of-directors/
About The Downtown Orlando Partnership
The Downtown Orlando Partnership (DOP) was founded in 1961 and is the only organization that focuses specifically on Downtown Orlando's business community. The DOP offers more than 220 corporate members a single point of access to connect, collaborate, and contribute to the growth of this vital hub of business. Members represent the diversity of size and scope that makes Downtown Orlando a vibrant beacon of development in Central Florida. The mission of the Downtown Orlando Partnership is to enhance business and community relationships through collaborative events and initiatives. To learn more about how your organization can get involved, visit: doporlando.com
###