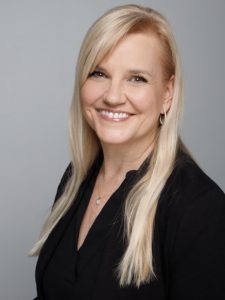 Jill Vaughan
Executive Director
Email: jill@doporlando.com
Jill Vaughan is the Executive Director of the Downtown Orlando Partnership (DOP). Prior to joining the organization in December 2020, she served in a number of senior development and leadership roles with AdventHealth Foundation. Her extensive background in marketing, sales, and fundraising expands and strengthens DOP's diverse membership, which includes more than 200 of Orlando's leading corporate, non-profit, and civic organizations.
With goals of shaping the vibrant, dynamic future of the Downtown Orlando business community, Jill is committed to mobilizing DOP's vision for powering partnerships, uniting common interests, and extending influence. She believes in the future of Downtown Orlando as a premier destination for business, community, and culture.
Jill holds a Bachelor of Arts degree in Marketing from Michigan State University and loves college sports. Although she is a Michigan State alum, Jill's three sons are all UF Gators, making her one by proxy. In her spare time, the College Park mom enjoys dining out, traveling, and thrifting— especially for mid-century modern finds. She is fortunate for Downtown Orlando's diverse industry of venues and assets, and relishes her professional role in sharing them.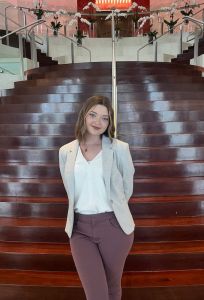 Madi Haller
Marketing & Experience Specialist
Email: madi@doporlando.com
Madi Haller is the Marketing & Experience Specialist for the Downtown Orlando Partnership. Originally from Maryland, Madi moved to Orlando in 2021 shortly after graduating college.
Madi earned her Bachelor of Science in Mass Communication at Towson University. In her time at university Madi became a published author in the student newspaper, the Baltimore Watchdog. She covered an array of topics ranging from politics and education to the coronavirus pandemic. With her education in writing and marketing strategy, Madi is an excellent resource to building relationships with Orlando's downtown businesses.
As DOP's Marketing & Experience Specialist, Madi focuses on event production, member communication, and relationship building within the downtown Orlando community. In her spare time, Madi likes adventuring with her dog Marnie and exploring everything Florida has to offer - especially if swimming is involved!