DOWNTOWN ORLANDO BUSINESS NEWSHappy 100th Anniversary, OUC!OUC - The Reliable One celebrated their 100th Anniversary on Monday, June 26th at City Hall, where Orlando Mayor Buddy Dyer announced a proclamation declaring "OUC 100th Anniversary Day". From serving 2,795 customers in 1923 to more than a quarter of a million customers today, OUC, now the 14th largest municipal utility in the nation and the 2nd largest in the state, has played an integral role in supporting the growth of Central Florida by investing in cutting-edge energy generation and water delivery innovations, all while meeting the community's demand for quality and accessibility. Click here to read the full article!
Student Success Program Expansion at Valencia College and UCFThe University of Central Florida and Valencia College are expanding a pilot program thanks in part to a $1.3 million grant from a national education group. Through the UCF/Valencia Improving Student Success Task Force, the program will provide Valencia students in the Fall 2023, Spring 2024 and Summer 2024 semesters with stipends if they hit certain milestones tied to transfer education. The grants would serve all programs, and all aspects of the pilot programs are expected to help roughly 1,550 students. Learn more here about how this program will help transfer students.Graffiti Removal ProgramDowntown Orlando has implemented the DTO Take Action Against Graffiti (TAAG) Program, designed to assist in the removal and abatement of graffiti downtown. The program provides financial assistance to business owners and private property owners to promptly remove unwanted graffiti from buildings and encourage in mitigative measures aimed at preventing future graffiti. Read more about the program and how to apply today.Phase 3 of Dr. Phillips CenterThe Dr. Phillips Center for the Performing Arts just recently released renderings for the third phase of its development. The project designs were presented to the Tourist Development Tax task force and the City of Orlando/CRA in an effort to raise funds needed from the county to help with its construction. The plans call for a new outdoor auditorium space that could accommodate 5,000-7,000 guests, a 750-seat theater, 12,000-14,000 SF of immersive exhibit space, 10,000 SF of event and banquet space, a new rooftop garden, a cafe, a restaurant, and other year-round amenities in what is currently the front lawn of the performing arts center. Click here to read the full story and see all of the renderings.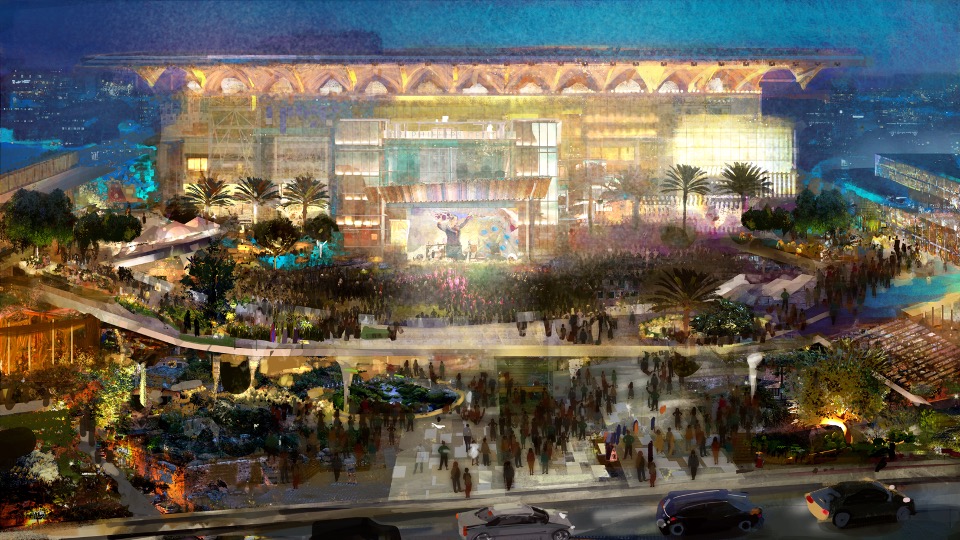 DTO EVENTSOrlando City vs. ChicagoJoin Orlando City as they take on Chicago on Saturday, July 1st at Exploria Stadium! This exciting match will take place from 7:30-9:30pm and be fun for the whole family. Get your tickets here!Fireworks at the FountainOrlando Mayor Buddy Dyer invites you to the 46th annual Fireworks at the Fountain on Tuesday, July 4 at Lake Eola Park. From 4 to 10pm, enjoy live entertainment, family friendly fun, and food and beverages available for purchase from a variety of vendors. At 9:10pm, the sky will illuminate with a spectacular fireworks finale, set to a live patriotic performance by the Orlando Concert Band. Click here for the full details and parking information.