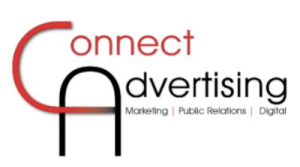 NEWS RELEASE
For Immediate Release
Contact:
Tara Crary
Connect Advertising Agency, Inc. for Downtown Orlando Partnership
407-770-7724
taracrary@hotmail.com
DOWNTOWN ORLANDO PARTNERSHIP HOSTS ANNUAL GOLDEN BRICK AWARDS MAY 2, 2023 AT DR. PHILLIPS CENTER'S STEINMETZ HALL
DOP Announces Downtowner of the Year Winners, Craig Ustler and Brooke Myers in Advance of the Event
ORLANDO, Fla. (April 22, 2023) -- Downtown Orlando Partnership is hosting its 34th annual Golden Brick Awards on Tuesday, May 2, 2023 from 3:30 p.m. - 6 p.m. (Doors open at 2:30 p.m. Ceremony is approximately an hour with reception to follow) at Steinmetz Hall in the Dr. Phillips Center for the Performing Arts. Presented by AdventHealth, the Golden Brick Awards is Downtown Orlando Partnership's exclusive annual event, celebrating the people, projects, and initiatives that propel downtown forward. The program also includes the presentation of the "Downtowner of the Year" (DOTY) by Orlando Mayor Buddy Dyer.
"It is an honor to recognize and celebrate the people and companies that are shaping the future of downtown Orlando, and we are excited to host the Golden Brick Awards at the one-of-a kind Steinmetz Hall again this year. This year, we celebrate two 'Downtowner of the Year' Winners – Craig Ustler and Brooke Myers – who have made a positive lasting impact in our community. We look forward to honoring them and other inspiring community leaders at the Golden Brick Awards on May 2," said Jill Vaughan, president and CEO of the Downtown Orlando Partnership.
Ticket Information:
Tickets are available for purchase here: https://www.doporlando.com/golden-brick-awards/
- more -
GOLDEN BRICK AWARDS/2 SPONSORS
Presenting Sponsor
AdventHealth
Event Sponsors
Addition Financial
Downtown Orlando
Dr. Phillips Center for the Performing Arts
First Presbyterian Church of Orlando
Orlando Business Journal
Orlando Magic
OUC – The Reliable One
AWARD CATEGORIES
Winners and finalists will be selected from the following categories:
ARTS & CULTURE - Sponsored by United Arts of Central Florida
COMMERCIAL & RESIDENTIAL DEVELOPMENT - Sponsored by Dean Mead
COMMUNITY - Sponsored by UCF Downtown
DIVERSITY, EQUITY, & INCLUSION - Sponsored by JP Morgan Chase
ENTERTAINMENT & SPECIAL EVENTS – Sponsored by Laconic Digital
HOSPITALITY & DINING - Sponsored by Visit Orlando
INNOVATION & TECHNOLOGY - Sponsored by Orlando Tech Community
NEW OFFICE DESIGN - Sponsored by e|spaces
PUBLIC WORKS & PLACEMAKING
REDESIGN & RENOVATION - PRISMATIC
SPORTING EVENTS – Balfour Beatty
SUSTAINABILITY & RESILIENCY – Charlan Brock Architects
GAME CHANGER – Sponsored by CareerSource Central Florida
AWARD OF EXCELLENCE – Sponsored by Orlando's Downtown Development Board
DOWNTOWNER OF THE YEAR
About The Downtown Orlando Partnership
The Downtown Orlando Partnership (DOP) was founded in 1961 and is the only organization that focuses specifically on Downtown Orlando's business community. The DOP offers more than 225 corporate members a single point of access to connect, collaborate, and contribute to the growth of this vital hub of business. Members represent the diversity of size and scope that makes Downtown Orlando a vibrant beacon of development in Central Florida. The mission of the Downtown Orlando Partnership is to enhance business and community relationships through collaborative events and initiatives. To learn more about how your organization can get involved, visit: doporlando.com
###