AdventHealth is pleased to share the opening of two major new facilities that will serve the growing health care needs of Central Florida.
You may have noticed the Innovation Tower as it took shape along I-4 near Princeton Street over the past year. At 12 stories and 300,000 square feet, it's a focal point for AdventHealth's Orlando campus.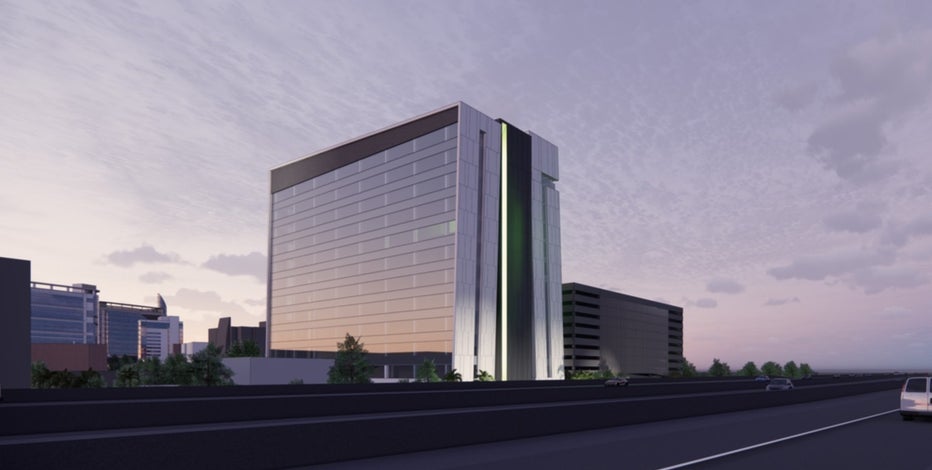 But to AdventHealth, it's much more than a building – it's a place where world-class clinicians will deliver whole-person care.
The first tenants of the tower, AdventHealth Imaging and the Rothman Orthopaedic Institute, are now seeing patients.
AdventHealth announced their partnership with Rothman, a national leader in orthopedic treatment and research based in Philadelphia, two years ago this month. Since then, satellite offices have been opening around Central Florida. Innovation Tower will serve as Rothman's regional hub, locating a range of subspecialty care in a single convenient location.
Other areas of the building will open later in 2022 and early 2023. Those areas include space for Orlando Neurosurgery; the new home of AdventHealth's Neuroscience Institute, with two floors dedicated to the Center for Brain Health; research; sports medicine and rehab space; and an outpatient surgery center.
AdventHealth is now also celebrating the opening of the AdventHealth Training Center, located downtown one block from the Amway Center. The facility is a collaboration between AdventHealth and the Orlando Magic, and it will serve both Magic players and the general public.
The completion of the training center marks an important new phase in AdventHealth's partnership with the Magic, which goes back more than 30 years. It also marks their continued commitment to investing in Orlando's Parramore neighborhood.
The Magic's portion of the center is designed to optimize performance and provide world-class recovery space for the team.
The AdventHealth portion is designed to have everything an athlete needs – all under one roof, including sports med and rehab; physical therapy and a state-of-the-art sports performance program; diagnostic imaging; and access to sub specialists including concussion, sports nutrition, cardiology, gastroenterology, and sleep. And those services are available not just to the elite athletes of the Orlando athletes, but to the community as a whole.
AdventHealth is excited to bring this destination sports-medicine hub to Central Florida and look forward to sharing more news on these and other projects in the months ahead.
With a vast network of local hospitals, ERs, urgent care clinics and primary care providers, help is always nearby. More than 80,000 healing hands, 5,000 medical minds and over 1,000 care locations are all connected by AdventHealth's commitment to supporting your whole health, your whole life. Learn more here.